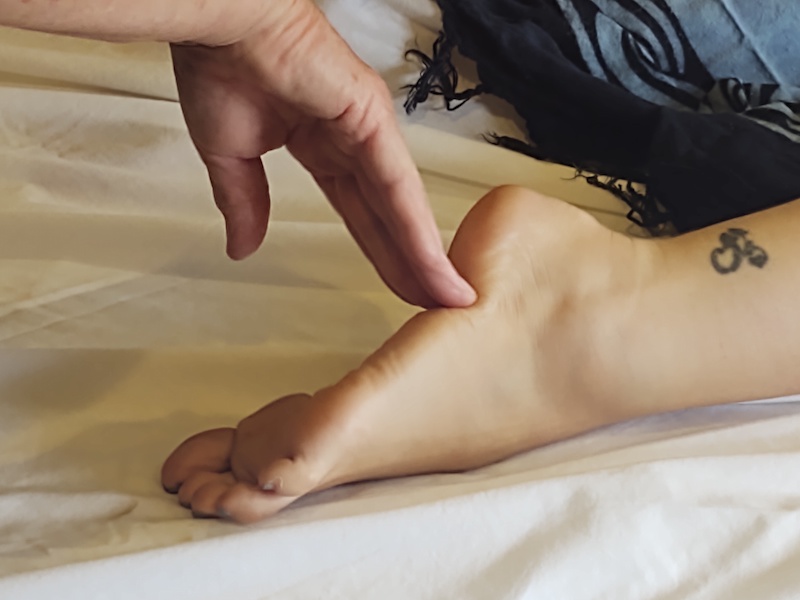 12 Dec

Mana Lomi® Level 1 Workshops
Mana Lomi® Level 1 Workshops: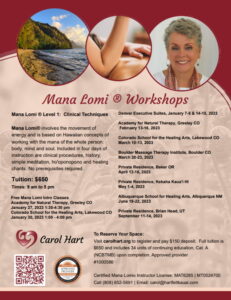 Lomi or lomilomi is more than just a Hawaiian massage. It describes a concept that involves the movement of energy or energy in motion.  Mana Lomi®  massage classes are offered many times per year by instructor Carol Hart, in Kauai, Colorado, New Mexico, Utah and Oregon.
What is Mana Lomi®?
It is the ability to communicate through the soft tissues of the body, physically and energetically, deep within the bones of the individual and thus the soul of the person. Mana Lomi® can be translated as the "Life force of Lomi".  Authentic Mana Lomi® is based on Hawaiian concepts of working with the body, mind and spirit. It is hands-on healing that is deep and powerful, yet gentle, giving immediate and long-term results.   Click here to learn more about Mana Lomi®.
Mana Lomi® Level One
This massage training segment will include clinical procedures of Mana Lomi®, simple meditation, ho'oponopono (alignment of living), the history of Mana Lomi® and Hawaiian healing chants.
Mana Lomi® Level 1 is open to all who wish to learn (Colorado School of Healing Arts requires licensure) and is suggested for all upper-level Mana Lomi® techniques including Level 2 (Advanced Specific Conditions), Lomi'ili'ili (Hawaiian hot stone therapy), and Level 3 (Joint Mobilization, taught exclusively by Kumu Maka'ala Yates, D.C).
Continuing Education Units
This 34-hour workshop is offered numerous times per year in varying locations and provides 34 Continuing Education Units with the National Certification Board for Therapeutic Massage and Bodywork (NCBTMB).  Private and semi-private classes are available for an extra fee.
Tuition & Deposit
Tuition: $650
Deposit:  $150 (required to reserve your space, you can pay via Venmo below)
The remainder of the tuition is due three weeks prior to the workshop start date.
Reserve Your Space
Please let us know which workshop you wish to register for and pay the $150 deposit securely through Venmo using this QR code.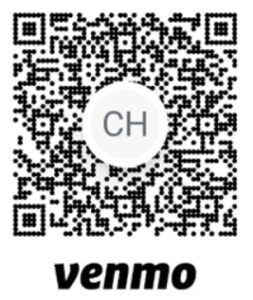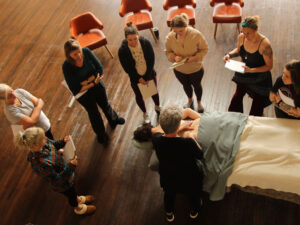 " What a beautiful breath of fresh air your presence has brought to us in Baker City. Thank you for bringing peace and light with this awesome work! "

" So grateful for your knowledge and effort to bring Mana Lomi to Baker City! You are a beautiful soul and it was a huge gift to have you here. Can't wait for the next one! "

" Thank you so much for coming to Baker City to teach us all and let us experience this wonderful practice."

" When doing Lomi, you must be right within yourself so you can provide the best experience for your client. To help us work through some of our "onions", Carol led my group in ho'oponopono. She was able to direct us to the real issues we had within ourselves. I was able to let go of trauma and bring in so many positive things to replace it. This will forever be the most healing journey I have ever be on and I couldn't thank Carol more. "

" Carol managed to teach, hold space, inspire, and BE what she was passionate about: Mana Lomi and Ho'opono'pono. I am deeply grateful for Carol's professional expertise, her compassion, her laughter and wit. I can't wait to get certified in Mana lomi 1 and move on to Mana Lomi 2. "